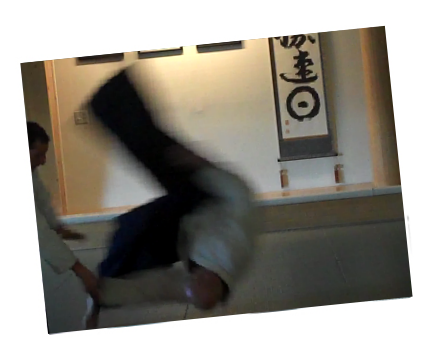 About the Author   
Victor La Cerva has been actively working in violence prevention for more than twenty five years. He is recently retired from his position as Medical Director of the Family Health Bureau, New Mexico Department of Health, and holds an Emeritus clinical faculty appointment with the Department of Pediatrics at UNM Medical School. In 1984, he co-created the NM Men's Wellness movement, exploring the physical, emotional, mental and spiritual needs of men in our society. Before the national men's movement became known, annual gatherings, hundreds of small support groups, a statewide newsletter, and support groups for young men had been established.
In 1989 he organized four statewide workshops on violence with the NM Public Health Association.  "Let Peace Begin With Us" was released in 1990, updated in 1993, 1996, and 2002, highlighting levels of homicide, suicide, child & elder abuse, domestic violence and sexual assault on a county by county basis. The documents also include general information about violence as a preventable public health problem, programs that are making a difference, and specific recommendations for action.  All four editions have served as catalysts for community involvement and have been used for innumerable grant applications. A similar document on children's mental health issues, "Listen to our Children", was released in January 1998.  He continued to "build the movement" as the NM co-chair for the 1994, 1996 & 2000 Silent Marches on gun violence, and the establishment of the New Mexico " 'Not Even One' Team: Not one gun death in any young person is acceptable." He was interviewed by Bill Moyers in the 1996 PBS series on preventing violence, broadcast nationally, and asked to consult with the Littleton Community after the Columbine school shootings.
In 2008 he started Direct Village Compassion, a non-profit organization bringing resources directly to clinics and the main children's hospital in Eritrea. Victor cares deeply about social justice and preventing violence, and believes that solutions are found by strengthening what is already good within ourselves, our families, our communities and our culture. His first book, "Pathways to Peace: Forty Steps to a Less Violent America" clearly articulates that vision.  In early 1999, he released "Worldwords: Global Reflections to Awaken Spirit", a collection of concepts from around the world that don't have words in English, relating to peace and wholeness. He is co-creator of two award winning videos, Man to Man (Emmy 1997) addressing issues of young men, and Stolen Childhood (Telly & Visions Awards 2001), which explores the adverse impact on children of exposure to domestic violence.
His latest work is Masculine Wisdom, released in 2013. Drawing on various worldwide cultural and spiritual traditions, this book and 40 card set is designed to help men and women explore how they might be more in touch with themselves, their mates and children, and embrace a healthier vision of what it means to be masculine in the modern world.
Victor holds the rank of sandan in Aikido, a Japanese martial art that accepts and redirects aggressive energy, so that neither the defender nor attacker is injured. This practice, combined with Buddhist explorations and Native American teachers, forms the core of a humanistic spiritual path. He has two daughters who constantly teach him what he most needs to know about raising children in a violent world.